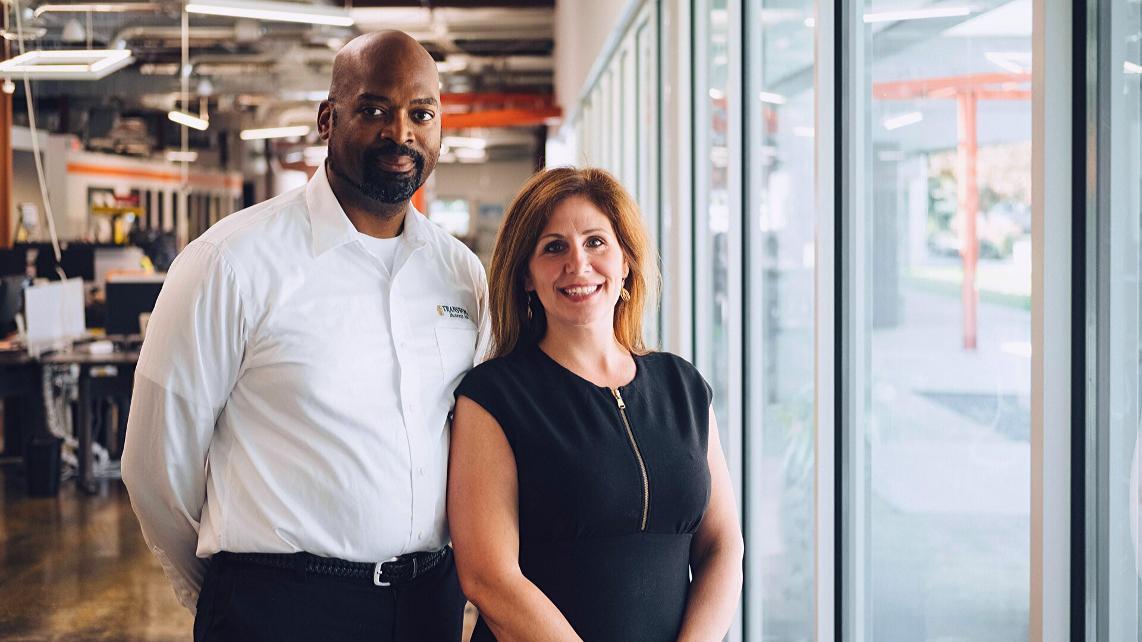 Transworld Business Advisors
Karl and Ann Barham
Atlanta
loans
sba
business acquisition
entrepreneurs startups
Karl Barham has been a Transworld Business Advisor since January 2019.
He and his wife, Ann, got into the business to help small business owners realize their dreams. The two own Transworld Business Advisors of Atlanta Peachtree in metro Atlanta, Georgia.
"Whether it's becoming an owner of a business, or digging into what they're going to do next, my wife and I got into this to help people. We want to do it in a way that delivers an ongoing relationship for the local business community with a focus on business-owner education and customer-centric service," Karl said.
That customer-centric focus is why Karl's relationship with Stearns Bank works so well. After hearing Stearns Bank SBA Lending Manager Tom Ethen speak at one of Transworld's conferences, Karl received a phone call from one of his clients.
They needed an approval on an SBA loan for a yoga studio outside of Atlanta as soon as possible. His client had been waiting for more than a month for an approval from another bank. Karl reached out to Stearns Bank right after Tom's speech to see if something could be done.
Four hours later, after working with Stearns Bank, Karl had his client approved for an SBA loan.
"My client and I were really impressed by that speed and responsiveness," Karl said. "There are always a lot of loan procedures to go through and the buyer and seller were very happy with the collaboration. I haven't been doing this a long time, but I've never seen a deal come together so quickly like that."
What impressed Karl even more is that he usually sees banks advertise that most SBA loans take 30-45 days to get approved.
"Stearns Bank provides fast answers. That is so valuable to someone in my position," Karl said. "They were willing to talk through this unique situation and get the deal done."
Karl won't have a problem referring customers to Stearns Bank again.
"It's going to be a bank that we refer our clients to," Karl said. "We are already engaged with Stearns Bank on another deal actually. Stearns Bank's ability to get things done remotely, and the service they provide, is so valuable."