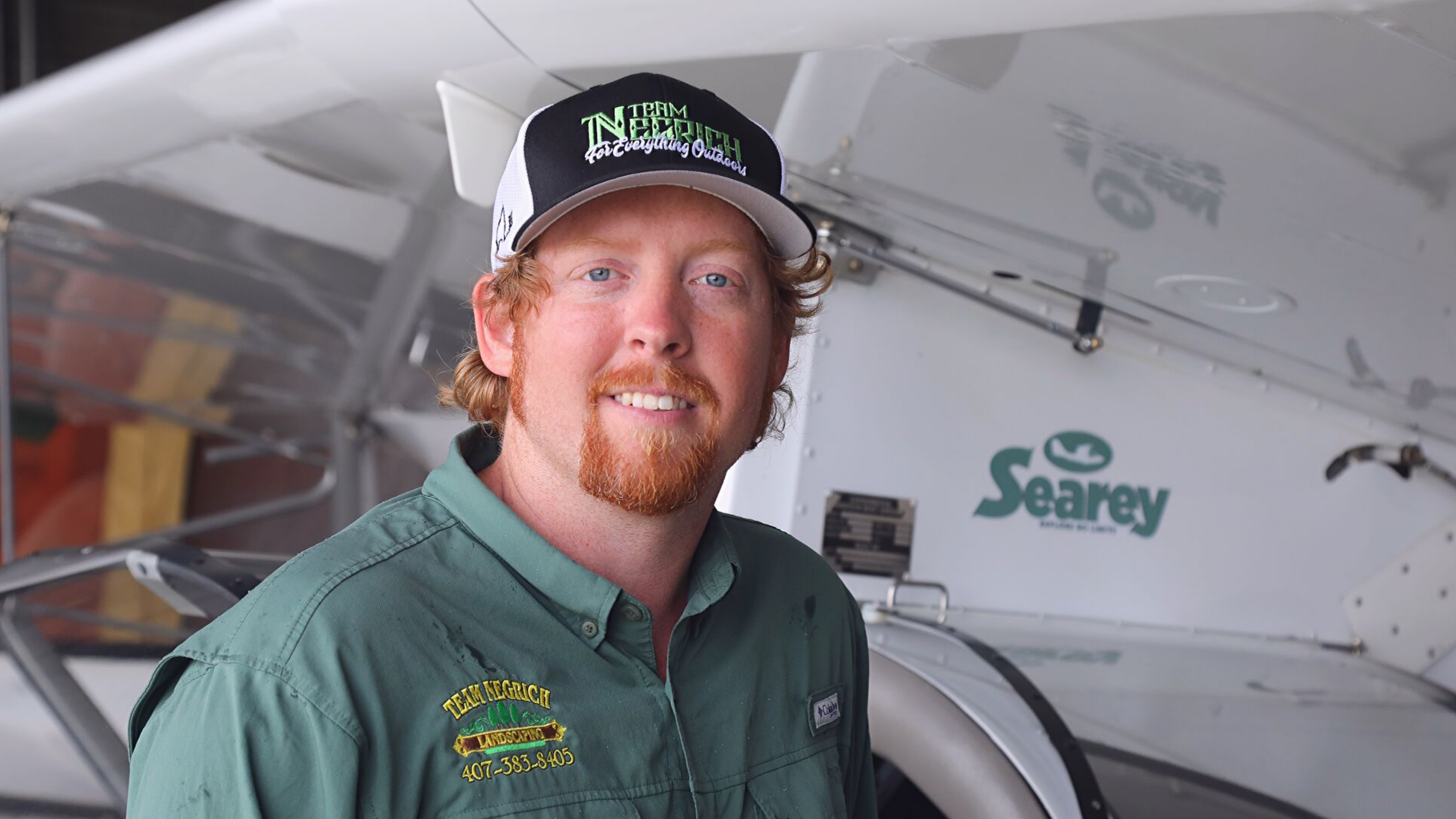 Landscaping Business Finds Unique Equipment Financing Relationship With Stearns Bank
Brandon Negrich
Central Florida
Brandon Negrich started his business when he was 18.
He's always been a motivated person and knew he wanted to start his own business from a young age. For Brandon, it began when he started doing tree removal at the age of 15.
After seeing a need for it in Central Florida, he officially started Team Negrich Landscaping.
"We mainly focus on tree removal, but we have pieces of equipment hat help us do other things," Brandon said. "We're one of the only landscaping companies in Central Florida that has aerial capabilities, bucket trucks and spider lifts. That makes us special. We have won 'Contractor of the Year' for our tree work and have earned some really highly-rated reviews."
Brandon most recently financed an amphibious airplane with Stearns Bank so it can be easier for him to survey the land his company is about to work on.
"It's nice to have it for surveying, especially when we do a lot of land clearing," he said. "You can see everything from up there. We can also get a lot more jobs because of it."
Team Negrich was referred to Stearns Bank from a colleague within the tree removal industry. Brandon was going to pay cash for an older bucket truck, but decided financing was the best way to go. He decided to try out Stearns Bank. He hasn't worked with any other financial institution since then.
"My colleague was amazed by how easy Stearns Bank was to work with and how on the ball they were. We both came away so impressed with how Stearns Bank works and how efficient they are," Brandon said.
Brandon feels he can rely on Stearns Bank to get him the equipment he needs whenever he calls.
"I've spoken with Stearns Bank when I'm getting on and off of airplanes and they are always ready to hit the button to get in touch with me," Brandon said. "Stearns Bank is where it's at - they are on the ball. "I can always pick up the phone, call Stearns Bank, and know I'll get an answer back very quickly. Why would I go somewhere else when I can get that kind of customer service?"
Lessons Learned
A customized payment structure from a lender can help you reduce costs up front after financing equipment
Find an equipment lender that understands your business and knows what the equipment means for your success
If you enjoyed working with a financial institution on previous financing, turn to them again because the process is made much simpler the second time around