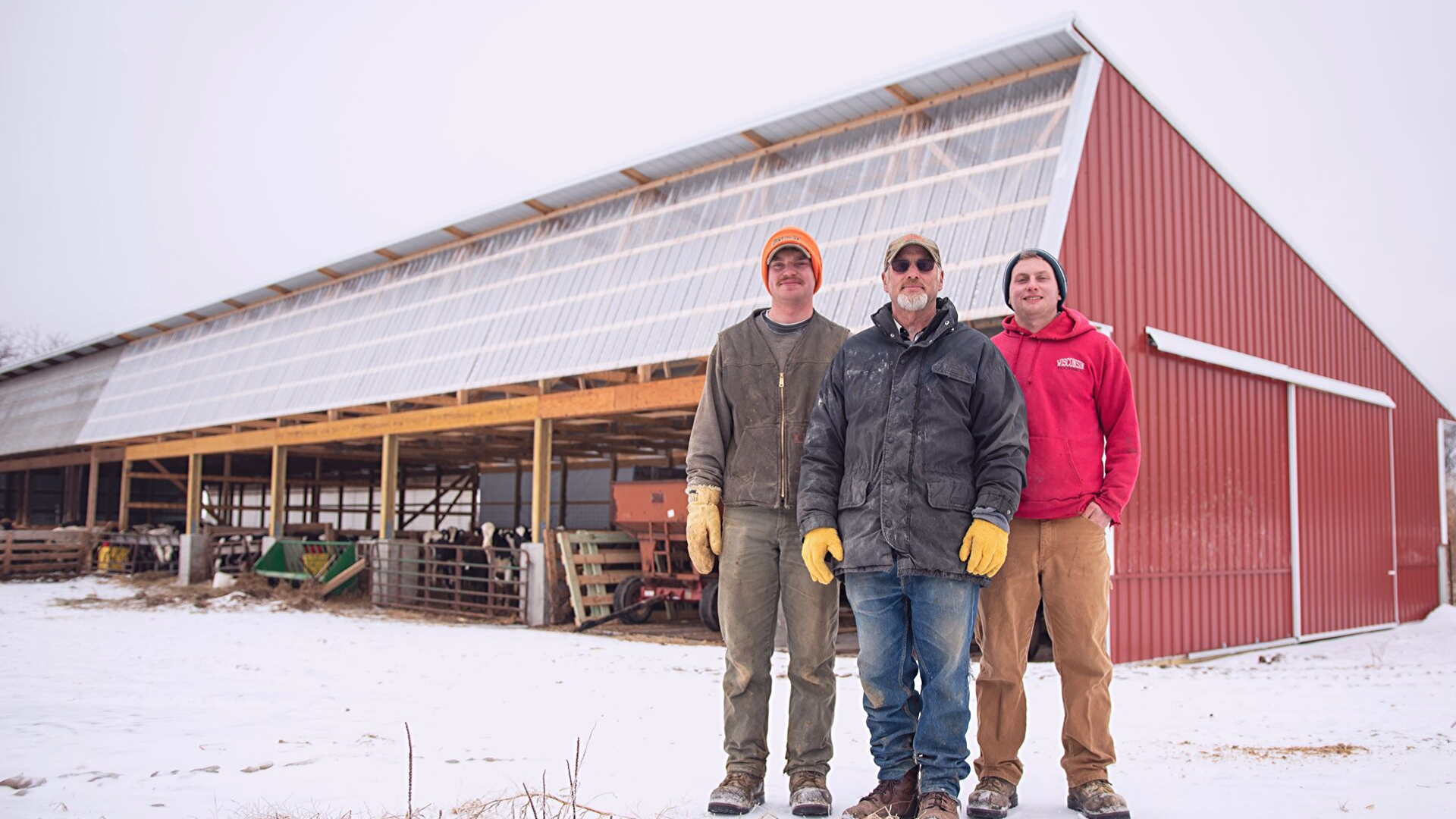 Steve and Sherry Jones
Steve and Sherry Jones
Green Lake, WI
Steve and Sherry Jones own a dairy farm in Green Lake, Wisconsin.
There's no way around it, when winter comes, it gets cold for their cows. To help provide them more shelter from the elements of a Wisconsin winter, the Joneses decided to invest in a new shed on their property.
"The animals needed a roof over their heads and a place to go when it rained or snowed," Steve said. "They were out in the cold and the mud and they needed some better protection."
Steve and Sherry have been in dairy farming for 41 years. Their kids may follow suit and continue the dairy farming family tradition.
"They are thinking about it and that would mean a lot to us," Steve said.
After getting a referral to Stearns Bank from Cliff's Dairy Equipment, Steve and Sherry started to work to get their shed financed.
"Stearns Bank was helpful from the start. They answered calls and were friendly. The ease of getting the project done was much easier than any other bank we have worked with before," Steve said. "I would definitely recommend Stearns Bank to others."
Steve is relieved the project is complete. Once the contractors started work on the shed, it took six days to complete.
"If I would ever need something again, I would come back to Stearns Bank," he said. "And, if our kids need something, we will recommend Stearns Bank to them."