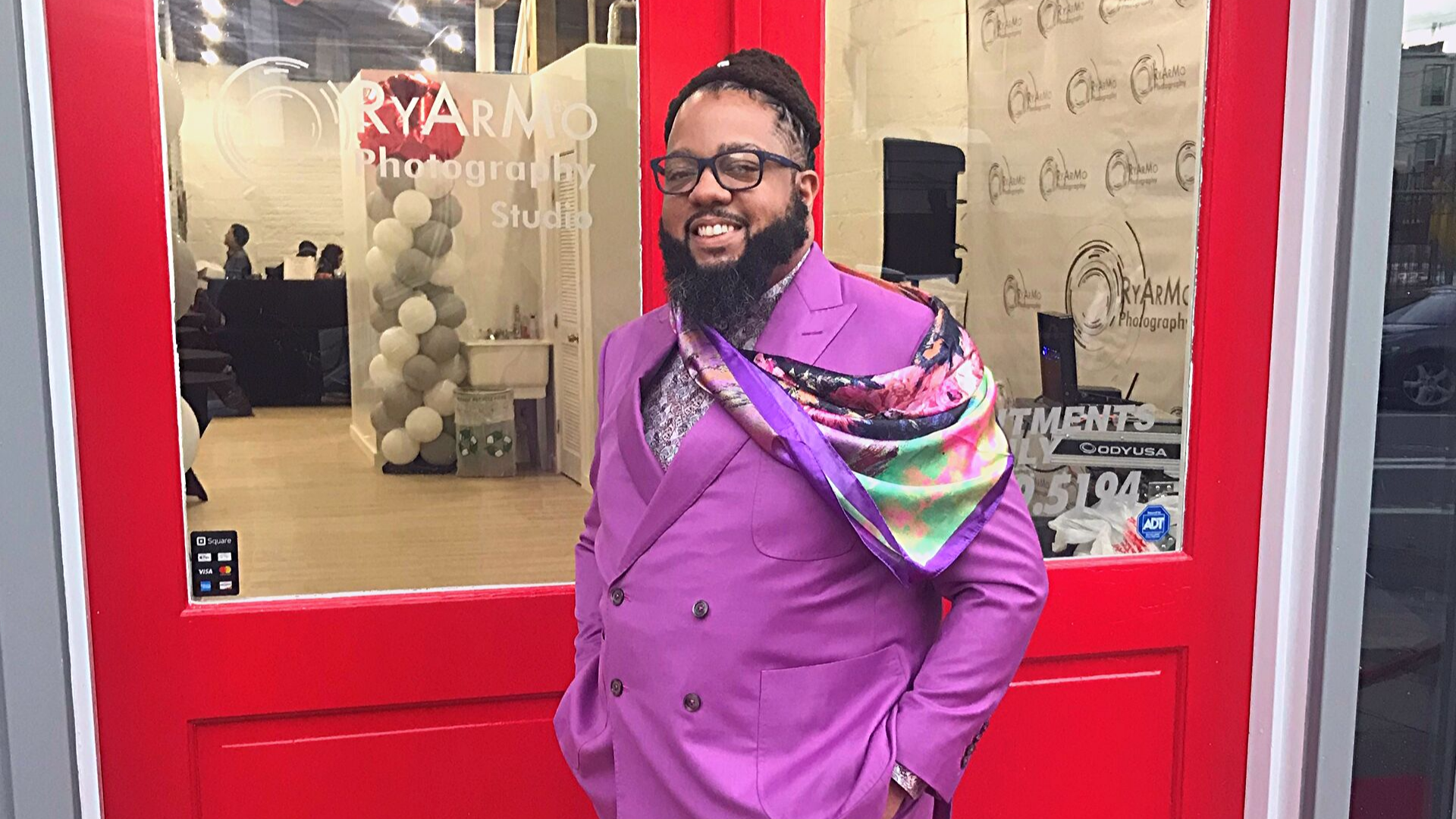 Stearns Bank Tagline Hits Home With New Jersey Photographer
Ryan Arnez Monroe
Newark, NJ
Ryan Arnez Monroe was frustrated after an exhaustive search for an SBA loan.
The commercial photographer, who owns RyArMo Photography Studio, had shot photography out of a one-bedroom condo for almost a decade in Brooklyn, New York.
He was looking to expand into a commercial space that would allow him to grow the business. Ryan was looking to expand in Newark, New Jersey. This is where his frustration started.
"The lenders were too focused on Newark's past instead of the real time, highly-documented rebirth of an artistically vibrant and culturally rich city located 10 miles from Manhattan," Ryan said. "They weren't considering the myriad of approved transit-oriented development going on within a half-mile radius of my proposed location bringing higher income professionals coupled with Newark possessing some of the best transit infrastructure on the east coast providing my business the ease of access necessary to expand far beyond the city limits of Newark."
The building Ryan was looking to purchase was located in a neighborhood on the edge of Newark's downtown corridor that is primed for major redevelopment. It is also just a four-block walk from a major transit hub. After doing some research online, Ryan came across Stearns Bank. He was immediately drawn in by the "We Get The Job Done" tagline and started to investigate.
After reaching out to an SBA lender, his relationship with Stearns Bank began.
"The lender was candid right from the start about what he could and couldn't do," Ryan said. "Once he got my financial information, he said this was something we could do. It was nice dealing with a lender who was honest from the start and who was willing to hold my hand through the loan process.
"I got to the finish line without any stress. It took about a month to close. The only delays in closing were attributed to final inspection completion."
Ryan used the SBA customer portal to easily upload his documents during the approval process. He could track where he stood at each step of the SBA loan process.
"Knowing where everything stood, I felt fortunate. I value candor and clarity," Ryan said. "That tagline really was telling the truth. I'm going to make it my mission to mention Stearns Bank to any small business owner who will listen to me. Stearns Bank runs circles around other lenders on the east coast.
"I am really thankful and humbled by the opportunity to build a long-term relationship with Stearns Bank."
The revitalization of Newark is something that Ryan wants to be a big part of.
"It's being driven by creative professionals who live in the New York City area that are drawn to Newark's affordability and accessibility. It's a really exciting time in Newark's storied history," he said. "I have no doubt there will be more opportunities for people like myself to create opportunities for others; I'm thankful for Stearns Bank's willingness to provide the capital to make the vision a reality."
Lessons Learned
Finding a financial institution that understands your ambitions is vital
Geographical location plays a big part in the approval process for an SBA loan
Take the time to do your research when finding what a financial institution can offer its customers