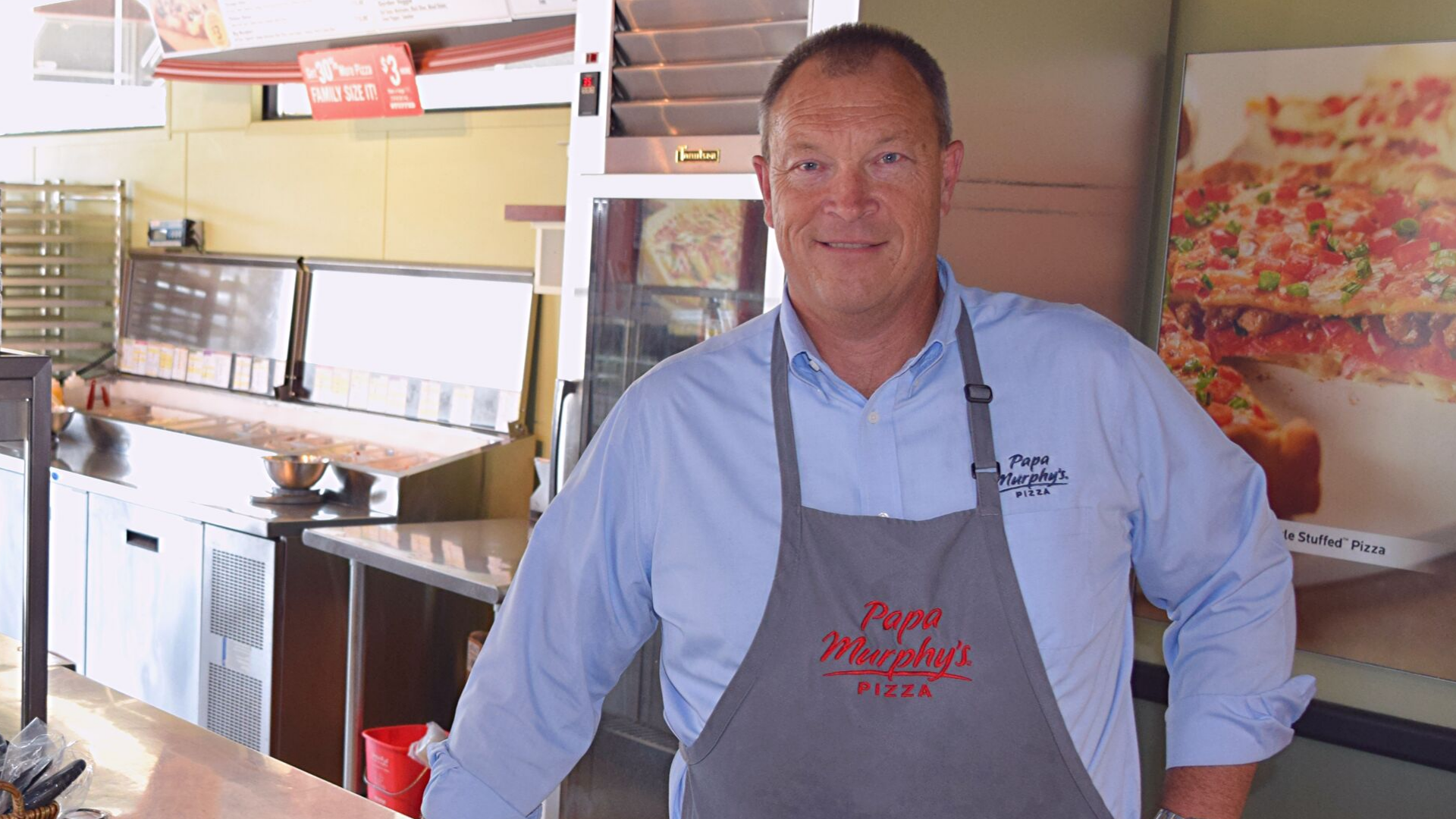 Papa Murphy's Franchisee Finds A Believer In Stearns Bank
Joel Meyer
St. Cloud, MN
loans
sba
entrepreneurs startups
business banking
personal banking
Joel Meyer didn't have a lot of believers when he started looking for franchise financing options more than 20 years ago.
In fact, he was turned down by eight different financial institutions before he found someone who was interested in his small business dreams. That was more than disheartening for a high school teacher who was looking at finding a new career path.
When he met Stearns Bank Director of SBA Lending Tom Ethen, his dreams of becoming a Papa Murphy's franchisee in St. Cloud, Minnesota, became a reality.
Joel sat down to answer a few questions about what it's been like working with Tom and Stearns Bank for more than 20 years, and, how his one location has expanded to 35 while becoming a multi-unit franchisee across the Upper Midwest.
Q: Was there any particular time or moment when Stearns Bank really stepped up to help you, especially when you were searching for franchise financing options?
A: After being turned down eight previous times by banks, half of which I had already done some business with, Stearns Bank was the only one willing to take on our project. I have been loyal to them ever since.
Q: What's the best part about working with Tom and Stearns Bank?
A: My wife and I believe that Tom is a critical part of our team. We trust his insights and knowledge and feel Tom has our best interests in mind.
Q: Why did you decide to choose Papa Murphy's as your franchise?
A: I fell in love with the product. I believe other concepts are not willing to put the quality and quantity of ingredients on their pizza. Not having a strong sales background, I felt I needed to really believe in the product to sell it and, thankfully, I found one I believe in.
Q: What's it been like maturing as a business over the past two decades?
A: There have been lots of challenges. I've said many times as an old coach that I love to compete and I love to win. That being said, if I would have understood how competitive the pizza industry is I would have probably chickened out. There are five big national competitors, many regionals and a lot of mom-and-pop shops. I'm just happy that Papa Murphy's is the only Take 'N Bake. It gives us a leg up on convenience and quality.
Q: What item do you recommend a customer tries for the first time when they enter Papa Murphy's?
A: My favorite pizza is The Classic Italian with white sauce, pepperoni, sausage, mushrooms, roma tomatoes and our herb cheese blend. The two proteins blend uniquely with the white sauce. And I can't forget the cheesy bread!
Q: How many locations do you own throughout the Midwest?
A: We have 35 locations with 19 in Minnesota, eight in Wisconsin and eight in Kansas.
Lessons Learned
Work with a financial institution that believes in you and your small business dreams
Establishing a long-term relationship with a bank can lead to easy expansion opportunities in the future
Franchisees have to work hard to establish their business model, but once it is fortified, success is ripe for the taking