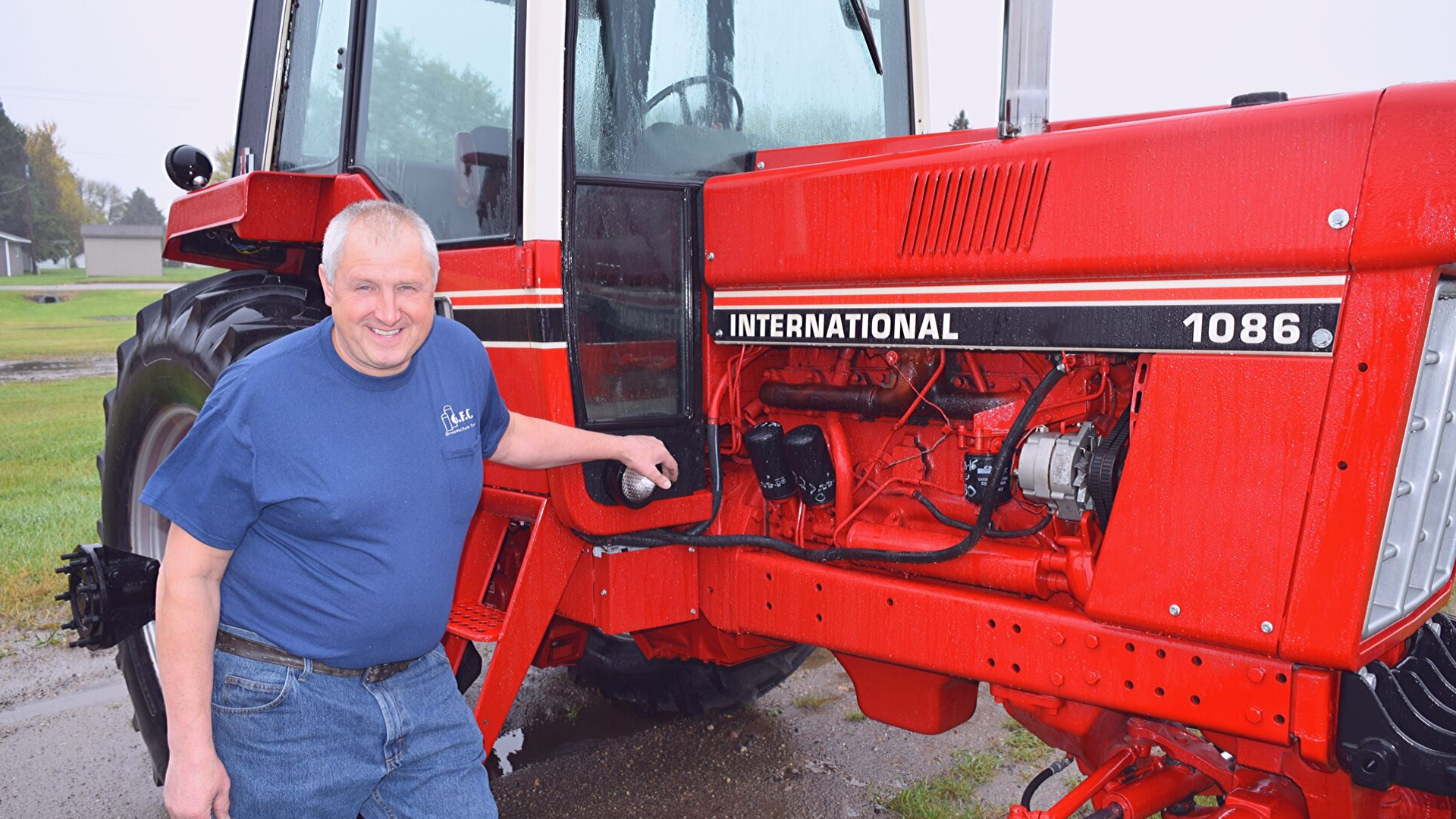 Greenwald Farm Center
Tom Schneider
Greenwald, MN
Tom Schneider values developing a personal relationship with the people he works with.
The owner of Greenwald Farm Center Inc. in Greenwald, Minnesota, likes the fact that his customers receive such prompt service from Stearns Bank. Tom has worked with Stearns Bank for years and knows his customers will get their farm equipment fast.
Greenwald Farm Center specializes in selling used farm equipment. Tom has owned Greenwald Farm Center since 1993.
"Stearns Bank is so impressive. We can usually get customers approved within two hours," Tom said. "Even when we work with people from out of state, I give Stearns Bank a call and get them set up.
"I had a customer from Iowa not that long ago and we did everything over the phone when they were purchasing a tractor. Stearns Bank takes care of everything."
When Tom has worked with other banks, the time it took to finish paperwork always took too long for him and his customers.
"I don't have time for that. When I'm dealing with Stearns Bank, they simplify the paperwork so I don't have any headaches," he said. "Stearns Bank's speed benefits my customers because financing gets done in a timely manner. They know what's going on and they can get their equipment in the field right away."