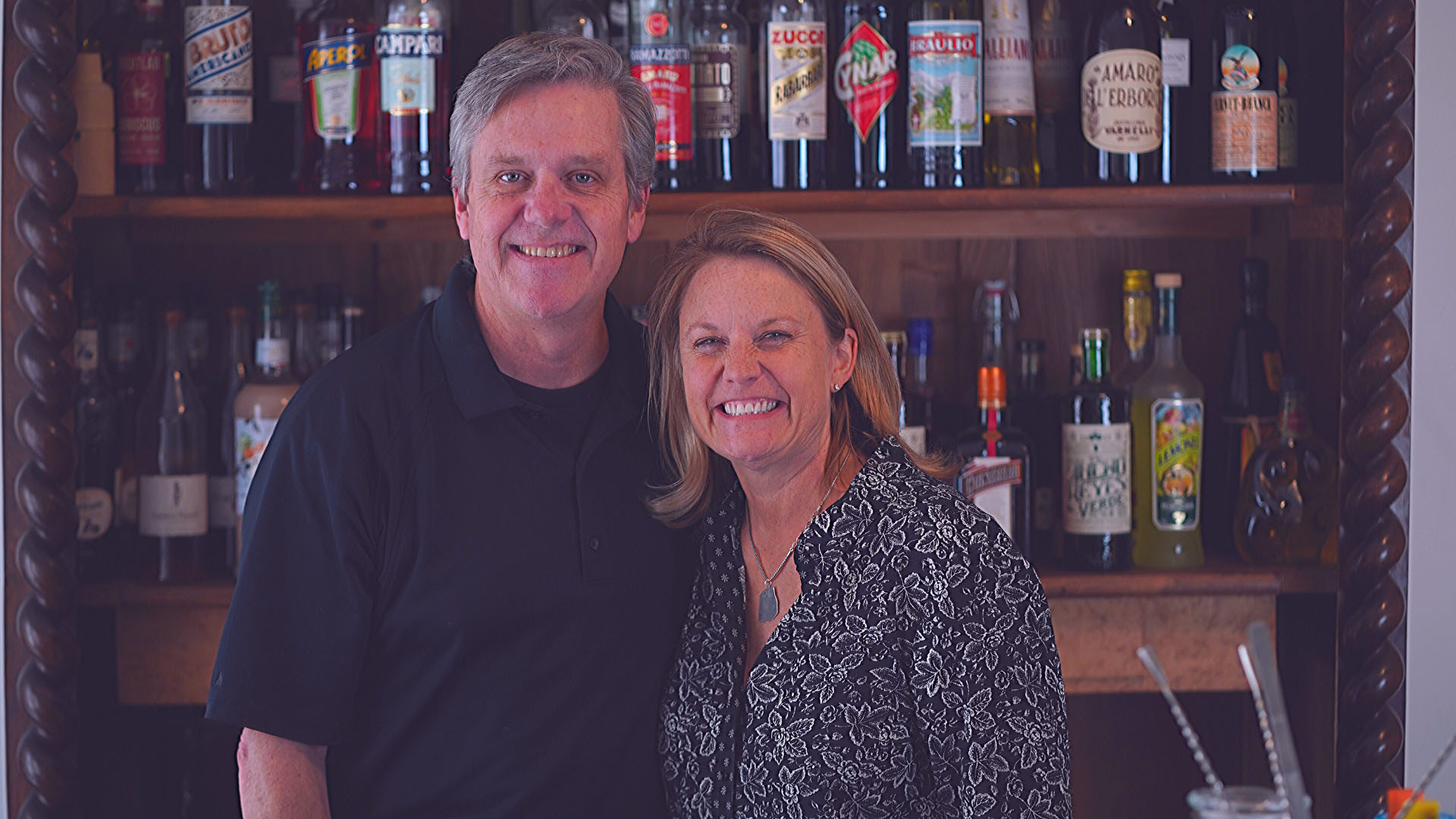 Garden Bar PHX
Kim & Kevin Haasarud
Phoenix, Arizona
loans
sba
entrepreneurs startups
Every small business begins with a plan.
For Kim and Kevin Haasarud, they wanted to find a way to invigorate their downtown Phoenix neighborhood.
Kim is the founder of Liquid Architecture, a beverage agency that creates world-class beverage programs for a multitude of clients. Those clients include liquor, beverage and ingredient companies, as well as national account restaurants and hotels.
The more time that passed, and the more success that Liquid Architecture accrued, the Haasaruds realized that Kim needed her own office and a space to host clients.
"We always worked from our own home. It became clear we needed a brick and mortar building to entertain clients while having a home office. We ended up purchasing a bungalow house built in 1914 in downtown Phoenix in the historic Roosevelt South neighborhood," Kevin said.
The Roosevelt neighborhood had been in decline in the early 2000s, but small businesses and an investment in housing in the area have led to a revitalization. Art galleries and independently owned restaurants have helped turn things around.
Kim did turn the house into an office, but she soon realized that with her vast experience as a bartender, that the house could easily be turned into a bar and become a success.
"Kim knew that a bar in this area could become a fun neighborhood amenity," Kevin said. "It could also become a showcase for using an adaptive reused and sustainability methodology for the physical bar elements that work in tandem with the kind of simple and fresh forward beverage program Liquid Architecture has become known for."
The Haasaruds decided to name their new enterprise Garden Bar PHX. They put together a business plan with the help of neighborhood leaders, along with visual renderings from an architect. After coming up with the concept, they needed a financing source.
Kevin did his due diligence with some of the bigger national banks but came up empty.
"They weren't interested in the enterprise of this neighborhood," he said. "They just looked at us as people who were looking to create a bar. We felt confident about the projections we were making, especially with Kim having decades of experience in the industry.
"They were comparing us to the industry standard and we knew we would be above that. We couldn't get any traction with them."
Stearns Bank's mission is to help small business owners succeed. As an employee-owned company, small-business growth is vital to the success of the communities its employees live in.
This mission fit the Haasaruds perfectly. They were introduced to a Stearns Bank lender through a mutual connection. Stearns Bank looked at the business plan for Garden Bar PHX and visited the location in person.
"They were supportive and liked what we were doing," Kevin said. "When it came time for us to secure a contractor, they gave us recommendations. Stearns Bank walked us line-by-line through our budget. They were proactive with us from the beginning."
Kevin was surprised by how different Stearns Bank's approach to their customers was compared to the other financial institutions that had looked at the Garden Bar PHX business plan.
"Stearns Bank was willing to listen," Kevin said. "The larger institutions weren't. You got the feeling that they were on your side. They were always trying to come up with solutions when an issue would come up."
In the future, the Haasaruds have a self-sustaining vision for their Garden Bar PHX.
"We hope it becomes a fun case study for adaptive reuse and sustainability," Kevin said. "The outside area is going to have an edible garden with herbs and citrus that Kim can harvest. We could even have some mint varietals on the property. There will be an educational programming component to this. We have talked about having seminars where we talk about using your garden to create a great beverage. We want to say 'this is what you can grow in Phoenix and what you can utilize for your own small business.'"
Garden Bar PHX opened after renovation work to the bungalow and has gone on to reach award-winning success.
Lessons Learned
Find a financial institution that believes in your business dream
Don't become discouraged if your business plan is initially rejected by a financing source
Experience in the industry you're starting a business in goes a long way to getting a small business loan done
Take the lender you're working with to your location and lay out your plans for them in person