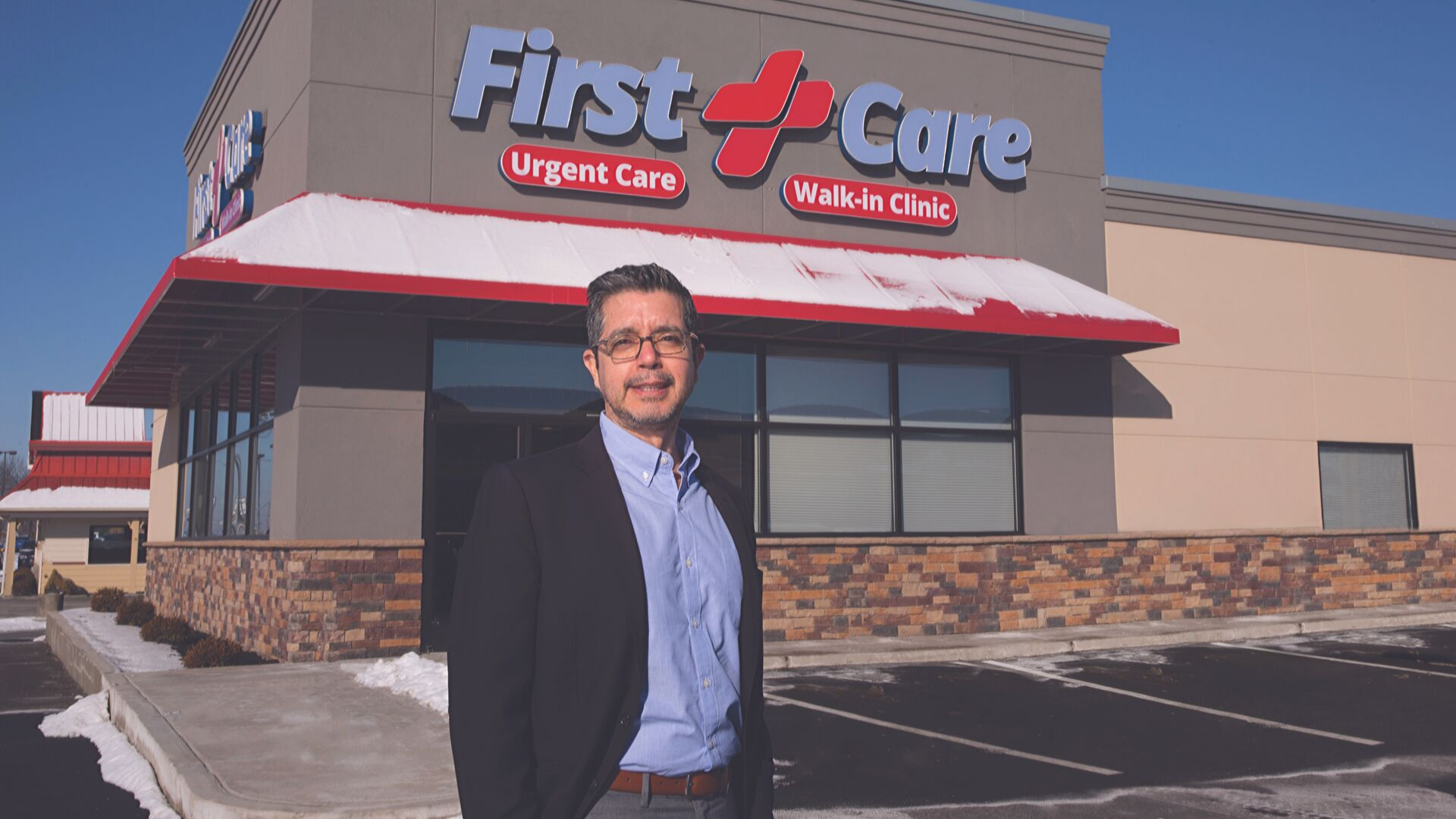 First Care Clinics
Rob Pantoja
Kentucky and Indiana
loans
sba
entrepreneurs startups
Providing high-quality health care at affordable prices to areas of the country that are under-served is a need that Rob Pantoja identified early on in his career.
When he decided to start First Care Clinics in 2014, he knew he wanted an urgent care model that offered exceptional care to families and people who weren't always able to receive it.
"Our clinics are primarily located in rural areas, and we see a high mix of Medicaid patients, patients with no insurance or who are underinsured," Rob said. "I've been in the health care industry for more than 20 years and I believe the urgent care industry is at the forefront of disruptive innovation, which we want to be a part of."
No matter what kind of insurance their patients have, First Care Clinics makes sure to treat their patients as equals.
"Part of our mission is to be relentless about customer service and our patient surveys reflect that we have been able to accomplish this," Rob said. "We treat our patients with the same quality and respect, regardless of the level of insurance they have."
Compared to other financial institutions he had spoken with about financing, Stearns Bank stood out because of how open and up front it was about how the SBA financing process works.
"They were direct about what they can do," Rob said. "We've worked with other banks in the past where they over promise things and don't deliver. During our start-up phase, if the answer was no, we needed to know right away so that we could move on with other financing alternatives.
"With Stearns Bank, the level of service and accessibility was very high."
Rob credited Stearns Bank for helping things move along smoothly during First Care Clinic's start-up phase. The promptness that Stearns Bank displayed by getting back to him quickly during the financing process and letting him know where they were at during the review phase, is something he always appreciated.
Rob has also used Stearns Bank's customer portal to upload his documents to make the loan process go even faster.
"Stearns Bank has always been extremely communicative with us, which is extremely important," Rob said. "We've used the customer portal, which has been very helpful so we can track our progress. That made it easy to send our files back and forth to Stearns. The portal makes things go that much faster."