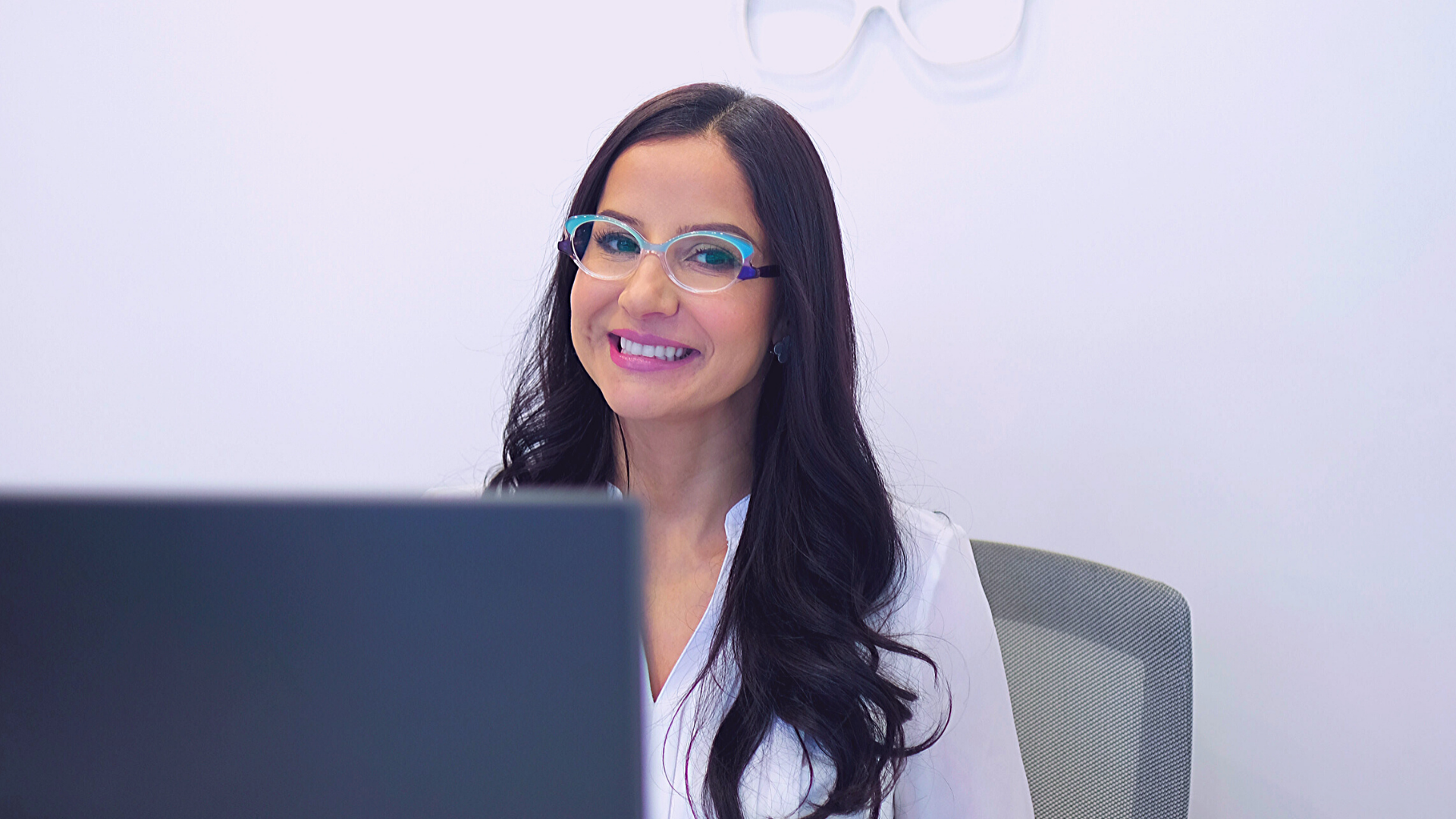 Dussan Eye Care
Dr. Angela Dussan
Long Island, New York
loans
equipment finance
entrepreneurs startups
business banking
Helping people was all Dr. Angela Dussan ever wanted to do.
The optometrist decided the best way she could help people was by opening her own practice in Long Island, New York. She had previously worked for 10 years for a franchise.
"I knew it was going to be a lot of work. I was working for a franchise and you couldn't do the full scope of optometry that you wanted. I wanted to help people more. And, when you work for someone else, it's all sales driven. I wanted to focus on medical attention for my patients. That's the biggest reason I started Dussan Eye Care."
After doing her research, Dr. Dussan decided to open Dussan Eye Care one subway stop from Grand Central Station.
"I found a building close to New York City and the location is good. I have another shop on the side and the subway is on the other side of the street. We opened in December 2019. I knew this was going to be hard, but it's been worth it," Dr. Dussan said. "There is only one other optical practice in my area, so that helps."
To help with the financing of her practice's equipment, Dr. Dussan was referred to Stearns Bank by an optometrist colleague in the New York City area. She had been looking for six months before getting that referral. Her first impression of working with an equipment financing client relations representative from Stearns Bank was nothing but positive.
"Everybody I worked with was so efficient," Dr. Dussan said. "That first experience made me want to work with them again. Anything I asked, they got to right away. Getting an answer so fast when you're under a lot of pressure really makes a difference."
After realizing she needed more money to help with the renovation of her office space, she turned to Stearns Bank again for an SBA loan to get her to the finish line.
"I started with a budget and then I realized I was going to need more money in the end," Dr. Dussan said. "They suggested an SBA loan and found different avenues for me that other banks didn't have the patience for. I needed to make this business happen and Stearns Bank helped me get there."
Dussan Eye Care is a full-service optometry practice. It offers comprehensive eye exams, contact lenses eye exams, optical dispensary specialty services such as dry eye therapy, myopia control, refractive surgery consultation and specialty contact lenses.
Dr. Dussan strives to ensure that her patients come first and that they recognize all aspects of possible treatments they can choose from.
"I'm grateful to have this opportunity to help people with their eye care," Dr. Dussan said. "I know I wouldn't have gotten to this point without Stearns Bank."
Lessons Learned
Establishing a relationship with one financial institution creates familiarity and trust between a customer and lender
Work with a financial institution that is able to offer you different financing options like equipment financing, SBA loans and commercial financing
Make sure to do your research when opening a medical practice, including scouting your location and investigating the area's demographics and competition