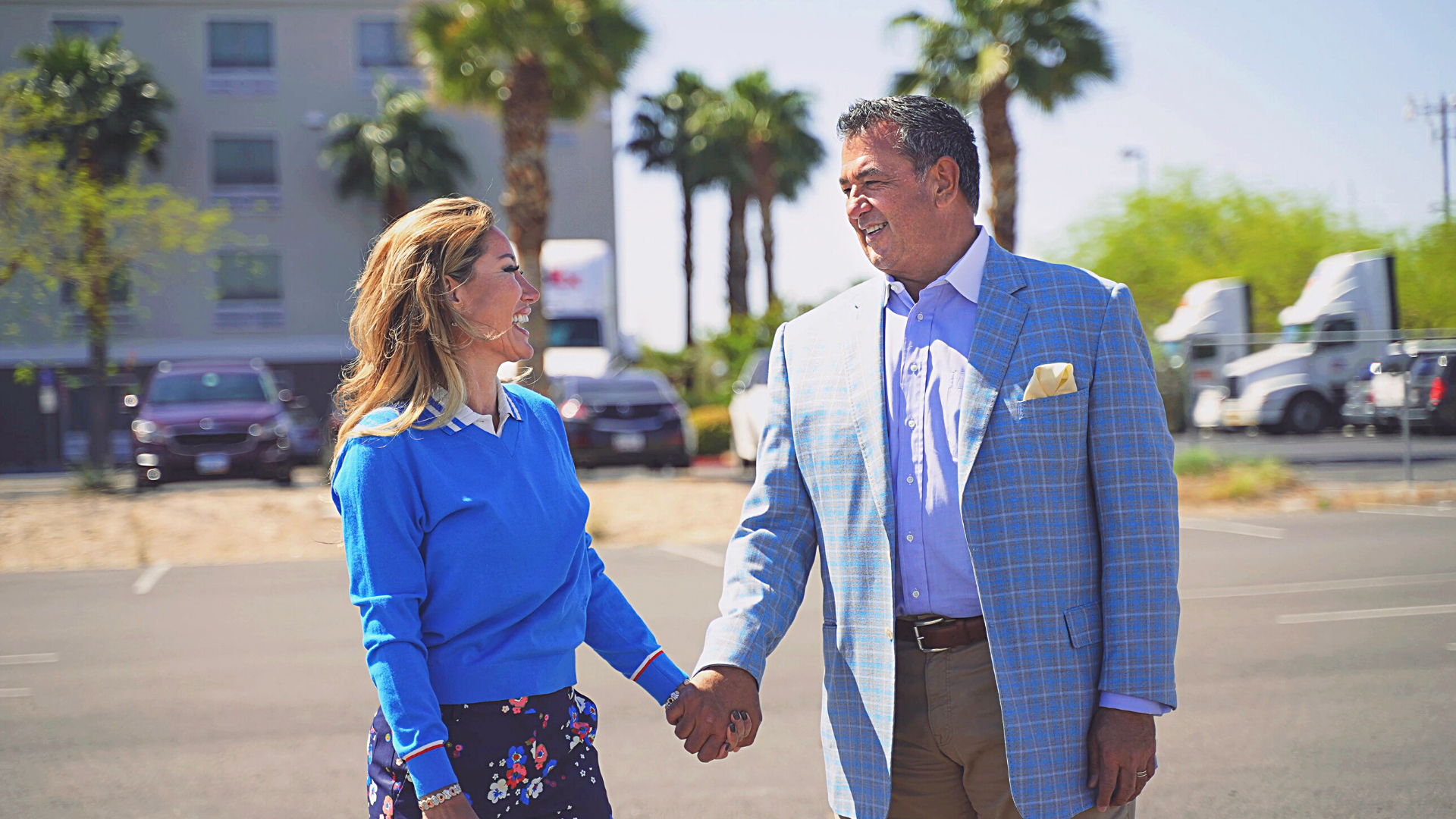 Diversified Partners LLC
Walt Brown and Ruth Rassel
Las Vegas, Nevada
loans
commercial finance
entrepreneurs startups
Diversified Partners CEO Walt Brown and his wife, Dr. Ruth Rassel, were looking to team up with a financial institution to complete a project that will help change the landscape around the Las Vegas Raiders' Allegiant Stadium. Together, Walt and Stearns Bank are bringing a historic In-N-Out Burger to a commercial location that is primed for success!
To learn more about Walt's experience with Stearns Bank, read this Q&A:
1. Why did you turn to Stearns Bank for financing on the In-N-Out project?
Because of their responsive team and customer service.
2. What were your impressions after working with Stearns Bank during this financing process?
I was absolutely impressed and so proud to be doing business with them.
3. Was there a time when Stearns Bank went above and beyond for you?
From the start they moved fast. They worked over the weekend, and over holidays and really went above and beyond to get this deal and others closed.
4. How did Stearns Bank compare to other financial institutions you have worked with in the past?
It was all about customer service and responsiveness. It was all above and beyond our expectations.
5. What do you most value in any banking relationship?
Honesty and integrity and an ability to execute.
6. When did you get your vision for this In-N-Out project?
We always felt it was a super high-profile location and felt we needed to bring something special to the land. In-N-Out was more than excited, and felt the same as we did.
7. How unique will this In-N-Out location be?
It will not be a franchise, it will be a corporately-owned store. This particular store is a tribute to the founding family of In-N-Out Burger and will have a double drive-through on both sides of a small building similar to the first one ever done. It will be iconic and photographed by people all over the world. It will be directly across the street from one of the most beautiful new stadiums in the world. Everyone, including the city of Las Vegas, is excited about this.
8. Would you recommend Stearns Bank to others in your industry?
Absolutely. We do that on a daily basis when people ask us about Stearns Bank. We are proud to say that Stearns Bank will always be our bank of choice.