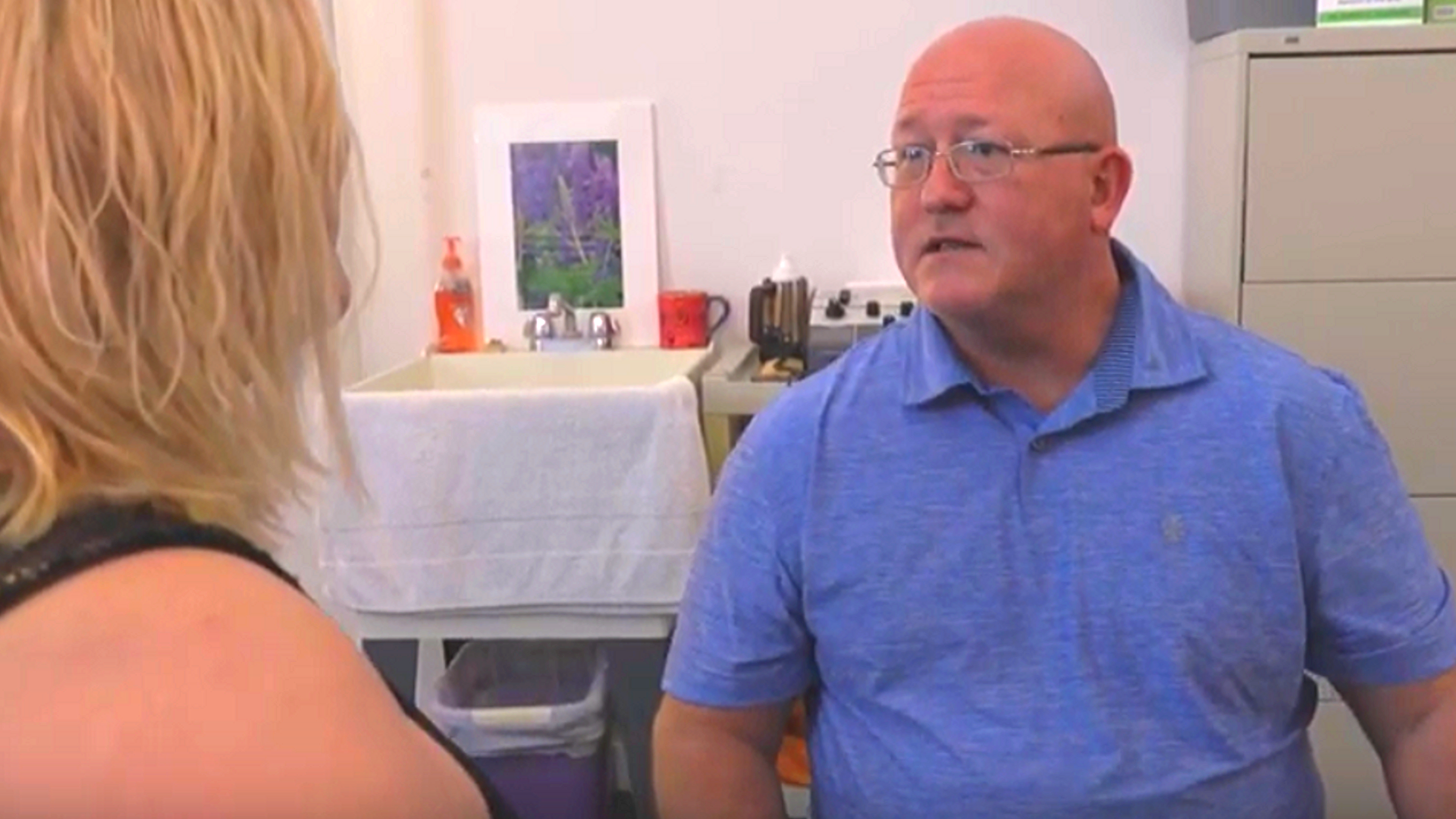 'Game-Changing' Equipment Purchase Makes Big Impact For Chiropractor
Dr. Shawn McDermott
White River Junction, VT
Dr. Shawn McDermott calls his latest equipment purchase a "game-changer" for his chiropractic practice in White River Junction, Vermont.
Dr. McDermott, who owns Connecticut Valley Chiropractic Rehabilitation, financed an Erchonia FX-635 laser with Stearns Bank. He also purchased an EVRL (Erchonia Violet Red Laser).
The FX-635 laser helps relieve pain and inflammation and is FDA approved to treat neck pain, shoulder pain and plantar fasciitis in the heel. The violet red laser helps treat anything anti-viral, anti-bacterial and anti-fungal. It's instrumental in treating the vagus nerve.
The laser accelerates healing by reducing pain and inflammation through photochemistry that excites the mitochondria in cells to produce more energy. The lasers can help treat patients suffering from arthritis, concussions, migraines, fibromyalgia and even acne and toe fungus.
"Both of these lasers have definitely been able to decrease my patients' treatment time. Our patient base is very excited about it. Stearns Bank helped me facilitate a new era in my practice with these purchases. It has expanded my horizons and my patients have been very grateful since I purchased the lasers," Dr. McDermott said.
"This technology is incredible. It's Star Trek-like technology for our day and age."
Dr. McDermott was referred to Stearns Bank by Erchonia at a laser seminar in October 2017. Having been in practice for more than 20 years, and having financed many pieces of equipment for his practice, Dr. McDermott came away pleased from his first experience with Stearns Bank.
He was amazed by how fast and easy the financing process was.
"Stearns Bank was easy and wonderful to work with — everything was easy and seamless for me," Dr. McDermott said. "Stearns Bank helped finance equipment that is changing people's lives. It's given my practice a wonderful boost and expanded the scope of conditions I can treat.
"It has already begun to improve my patients' pain and their chronic issues are beginning to go away. It's nothing short of remarkable. I feel blessed to have been introduced to this technology."
Lessons Learned
New technology and equipment can lead to a renaissance for medical practice owners, including an increase in patients
An up-to-date piece of equipment can help medical professionals diagnose a problem in their patients that they might not have before
Establish a relationship with a lender you can grow with