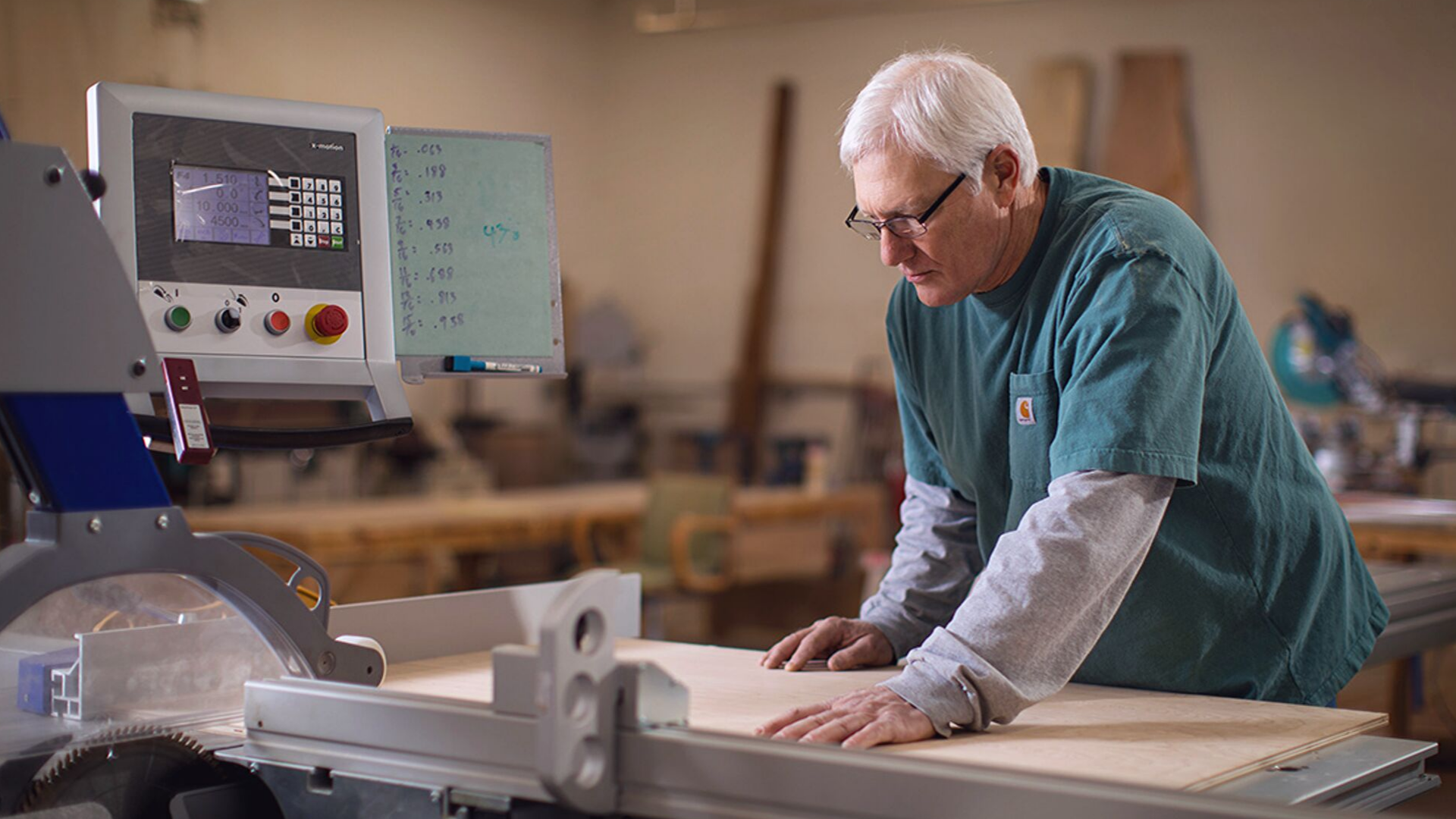 Chad Smith Enterprises and Cabinet Shop
Chad Smith
Dalton Gardens, ID
Work has always been Chad Smith's hobby. The woodworker who owns a cabinet shop and Chad Smith Enterprises in Dalton Gardens, Idaho, doesn't ever see himself retiring.
"I look forward to coming to work every day," Chad said. "I rent a shop that's about 5,000 square feet. I'm responsible for about 95 percent of the business. I build and cut everything myself."
Chad fell in love with woodworking in junior high school. He worked construction jobs until about 20 years ago when he decided to start doing residential cabinetry work on the side.
"I got the money together for the major tools I needed to do the best work I could," Chad said. "I've been doing this full time for the past 10 years. Woodworking is my whole life."
To achieve his small business dreams, Chad has financed his woodworking equipment with Stearns Bank. He financed a wide belt sander a few years ago and recently financed a Felder table saw.
The sander gives a professional finish to Chad's products. The table saw improves his efficiency, and is less physically strenuous than his old equipment.
"Ease of operation is the main thing for me – and saving my back," Chad said.
Chad appreciated working with a lender that understands the woodworking business. The equipment finance division at Stearns Bank has worked with woodworking shops and cabinet makers throughout the country. They understand how the equipment is used and don't waste time asking unnecessary questions.
"I was impressed by how nice everyone was on the phone. It was pleasant to see how fast Stearns Bank got things done. I was completely satisfied from start to finish," Chad said. "I feel like I can trust Stearns Bank. That's huge in my book. When you work with most banks, it feels like they're doing a favor for working with you. It's quite the opposite with Stearns Bank. It feels like you're working with a friend."