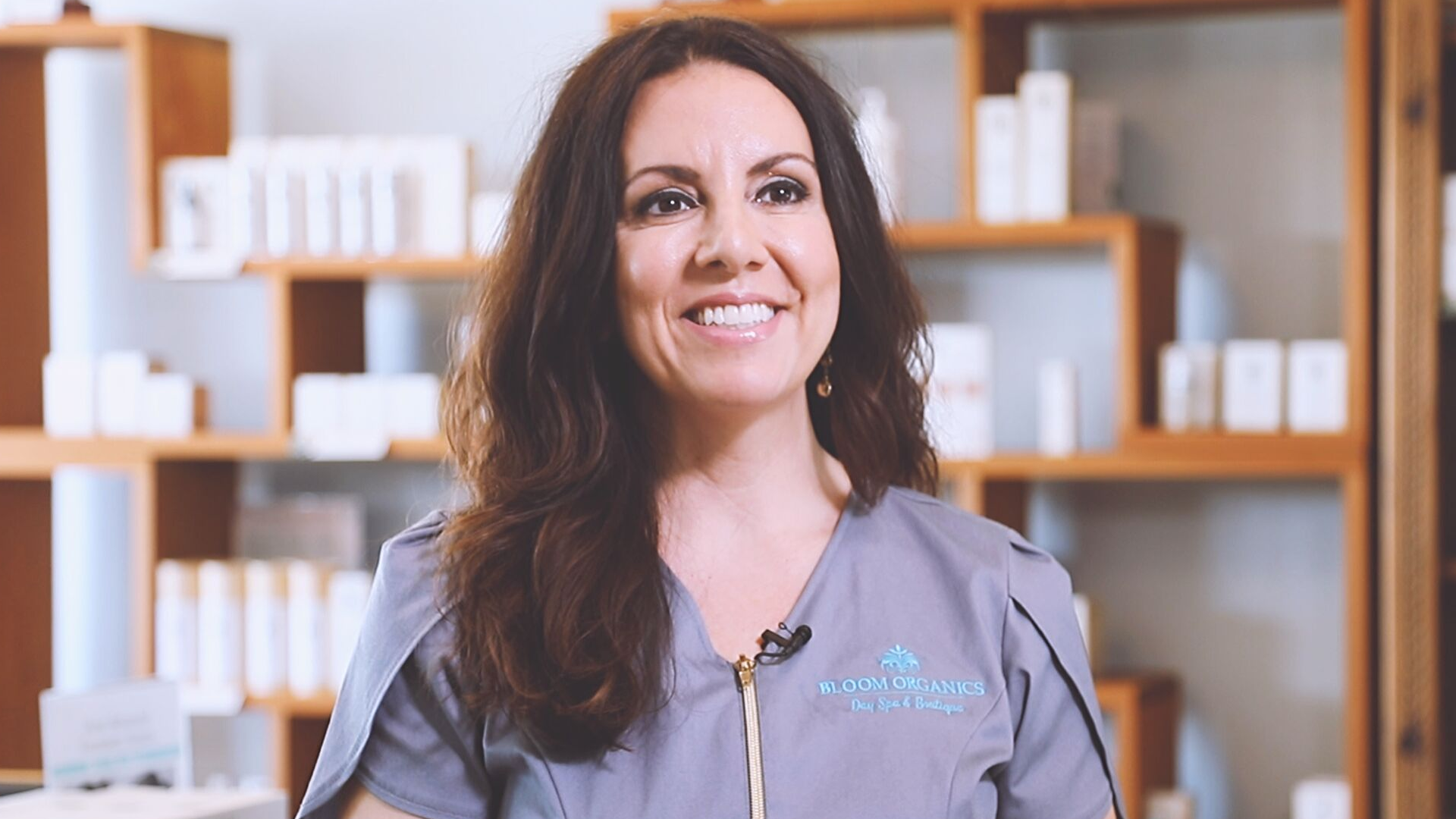 Small Business Dream Leads to Day Spa
Christine Frezza
Sarasota, FL
loans
sba
business acquisition
In 2016, Christine Frezza made a big leap moving from Buffalo, New York, to Sarasota, Florida.
The licensed aesthetician always had a passion for skin care and she knew she wanted to start her own business somewhere in the Sarasota area. She was the Director of Special Programs at Buffalo State University from 2004-2015. Christine's boyfriend is in real estate and they started to look for existing businesses to possibly acquire.
"I've always had a passion for skin care," Christine said. "We wanted a business that already had strong clientele with a great team of employees in place. I always wanted my own business, so I could put forth my knowledge and extensive customer service experiences into something I was proud of."
Christine found Bloom Organics Day Spa & Boutique in April 2018. Bloom Organics' mission is to nurture health and well-being. They provide organic spa treatments, Eminence products, massage therapy and other technology providing skin care and wellness to help their customers feel their best.
After doing her research and meeting with the owners, she moved ahead with a business plan. After a referral, she worked with a Stearns Bank SBA lender in Sarasota.
Christine was impressed with her lender's personal approach and experience.
"My lender answered all of my questions and was very professional," Christine said. "The approval process was simple and easy, and I was able to find out I was approved within 24 hours without much paperwork initially. She always got back to me right away when I had questions. It was so simple."
The relationship with Stearns Bank provided Christine with a good network of people to help in the SBA loan process. That would be her advice to any small business owner just starting out in the research phase.
"You have to have people you can trust and can go to with questions," she said. "You can't be afraid to ask questions because everything is so new."
Christine used the SBA customer loan portal to upload documents required during the loan approval process. She knew what documentation Stearns Bank needed from her at each step of the approval process.
"That portal was my go-to," she said. "It kept me in check. I like to see things visually when I need to complete something. Nothing was hidden and everything was straightforward about the portal. Sometimes there is so much paperwork that is required from banks that it can be difficult to keep track of it all. Stearns Bank explained everything and was always up front with me."
Her Stearns Bank lender was always available when Christine had a question. She was impressed how easy it was to contact someone about her loan and get a clear answer. She would recommend Stearns Bank to any small business owner looking to acquire an existing business.
"I spoke with my lender after business hours numerous times when I needed things handled. She always assured me things would be fine. She was there for me. Being a new business owner, there is much involved in the process and I needed guidance. She was so valuable to talk me through different situations. She explained things to me in layman's terms if I didn't understand what was needed from me."
Lessons Learned
When doing research for a lender, make sure you're comfortable with the people you're about to work with
Make sure your lender understands the industry you're working in
A lender that uses a web portal to help upload important SBA documents can make the approval process go smoother