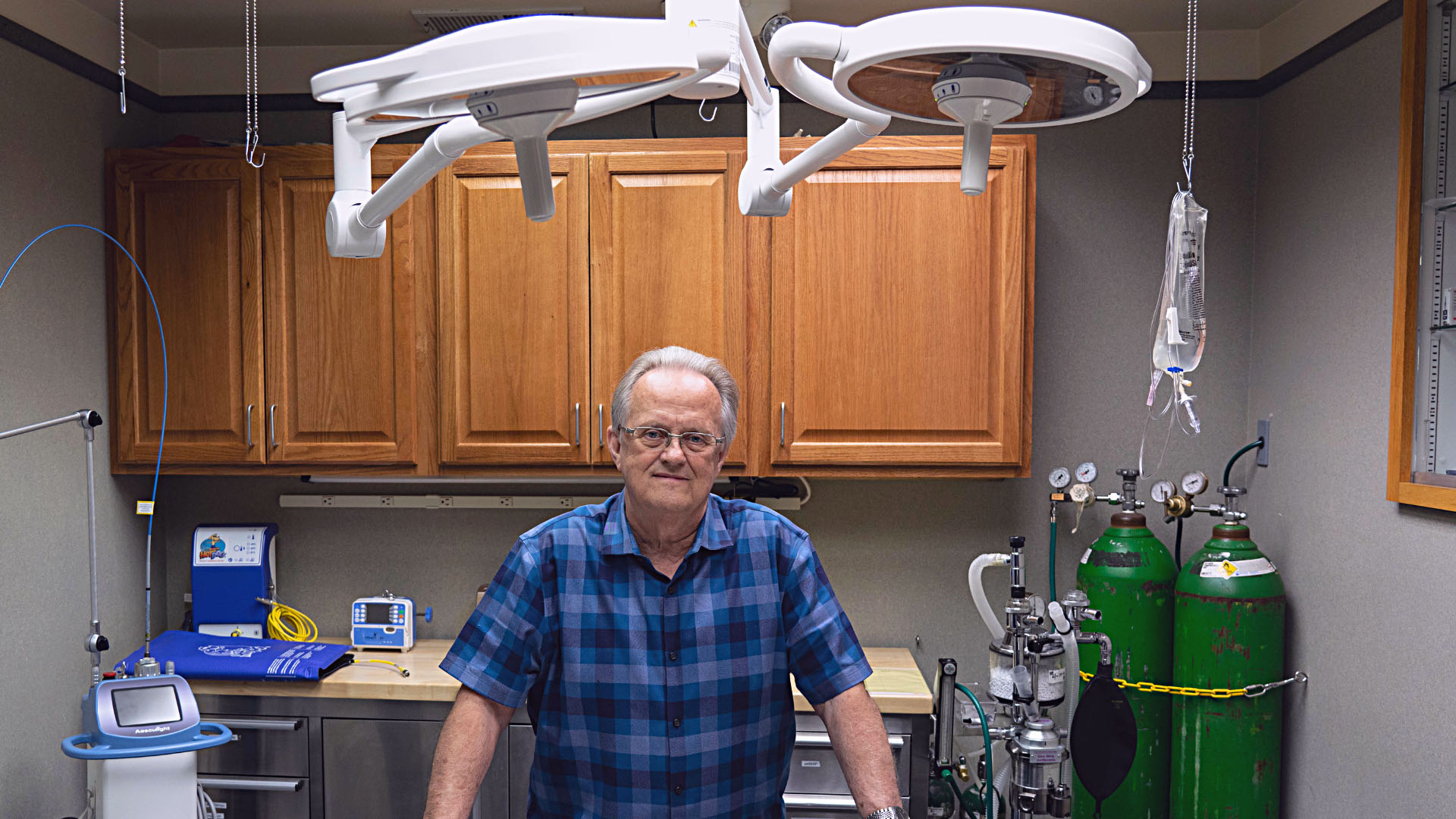 Animal Medical Center of Healdsburg
Dr. William Yohler
Healdsburg, CA
equipment finance
business acquisition
Retirement wasn't sitting well with Dr. William Yohler.
"I started working for a veterinarian when I was in high school," Yohler said. "Working with animals is all I've ever done."
He began his own practice in South Florida and moved to California in 1990. He operated Sun Valley Animal Hospital until 2010 when he retired.
Dr. Yohler took two months off, but started to get bored. Realizing he wasn't ready to stop, he began doing relief work, filling in vacation time for 10-15 different animal hospitals.
In 2016, a longtime friend of Dr. Yohler's retired. Dr. Yohler purchased the Animal Medical Center of Healdsburg (California) and began to rebuild and upgrade the facility. He believed it was the time to improve the building and his equipment.
"I wanted the facility to be modern so I could provide the best care possible to my patients," he said.
In the last three years, Dr. Yohler has nearly doubled the practice's gross income. A major housing project started at the north end of Healdsburg promises to bring additional growth. Finding Stearns BankIn 2017, Dr. Yohler spoke with Stearns Bank at a veterinary trade show.
Within 24 hours, he was approved to finance a CO-2 laser surgical device. This upgrade in equipment raised the surgical side of the practice to a new level.
"I wanted to get state-of-the-art equipment across the board. I knew I had to spend money to enhance the practice," Dr. Yohler said. "I had never financed equipment in the past, but Stearns Bank made this an amazingly easy process and I realized that I was working with a financial institution that understood the importance the new equipment would make in the practice."
In 2018, Dr. Yohler contacted Stearns Bank again and was quickly approved to lease an Abaxis HM-5 hematology analyzer. This completed his in-house laboratory equipment. Once again, Stearns Bank made the process quick and painless for him.
And in 2019, he contacted Stearns Bank on financing several pieces of new equipment. He was quickly approved for new dual head surgery lights, a Tonovet unit to measure intra ocular pressure, a hand-held X-ray unit for intraoral dental x-rays, an IV pump, a patient warming blanket and a new digital camera system to document dental, surgical and other types of lesions.
"I can't thank the people at Stearns Bank enough for their help and pleasant approach to doing business. The personal relationships mean everything to me," he said.
Lessons Learned
Customized payment options like delayed payments for a new practice can help you save money up front while trying to build up your customer base
New technology and equipment can lead to a renaissance for medical practice owners, including an increase in patients
An up-to-date piece of equipment can help medical professionals diagnose a problem in their patients that they might not have before
Establish a relationship with a lender you can grow with