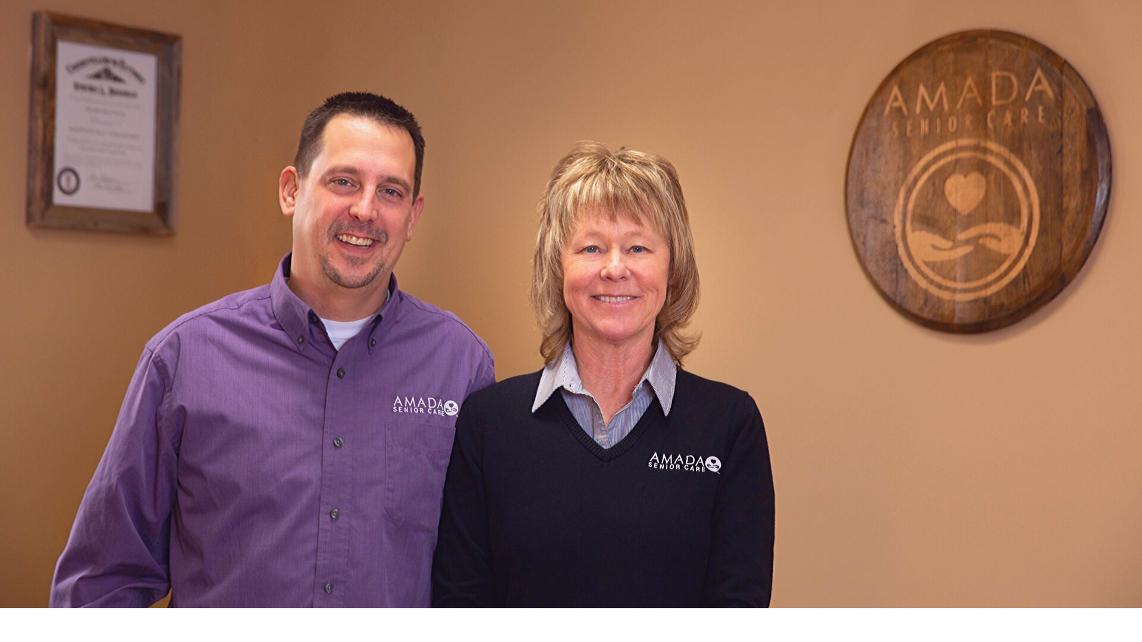 Amada Senior Care
James Bernoski and Laural Strong
Georgetown, KY
loans
sba
entrepreneurs startups
James Bernoski has been in health care for 18 years as a paramedic and registered nurse.
His wife, Laural Strong, is an experienced registered nurse in critical care settings, including hospital emergency rooms. Laural also is an Air Force veteran with 12 years of service.
With so much experience between them, James and Laural uncovered a gap in senior care options. To close this gap, James and Laural wanted to invest in a franchise that helped seniors recover from treatment and maintain their standard of living.
In Amada Senior Care, they found a company that met their own high standards, and addressed the needs of their patient population.
"Our passions always revolved around taking care of our patients," James said. "Laural and I wanted to make a difference in the care gap happening for seniors. We wanted to make sure that seniors were being set up to be successfully discharged after they were treated in the hospital or rehab facility.
"With Amada, we are not only able to provide the highest quality of care to seniors, but we are also able to give their families the peace of mind they deserve."
James always had an entrepreneurial spirit. After discovering Amada, he knew that his dreams of being a small business owner were going to come true.
"I sent an email to their franchise person and then starting reading reviews and how things were exploding for them," James said. "We sat down and talked about our values and we definitely matched. It's about quality over quantity with Amada, along with passion and caring. For Laural and I, caring for our clients is the most important thing."
James knew that he had to find the right financing fit to make the dream a reality. After working with his broker, he found Stearns Bank. James and Laural wanted to lease space in an office building in Georgetown, Kentucky, for their Amada franchise. From the start of the SBA loan approval process, Stearns Bank walked James and Laural through each step.
"There was great communication from the team at Stearns Bank from the start," James said. "They told us 'we'll walk you through this, but you also need to do your homework.' They were easy to talk with and not overbearing. Was it stressful at times? Sure. It's a loan. But they never made me feel bad about not knowing something. I was scared going in, but they made it easier on me so I wasn't overwhelmed."
Amada Senior Care opened in Georgetown in April 2018. James and Laural have 18 employees and may expand to another location in the future. James and Laural wouldn't hesitate to call Stearns Bank again if they needed another SBA loan.
"I value transparency," James said. "Stearns Bank never acted like it was better than us. They treated us with respect and dignity. They understood our goals and treated us like a person during the entire process.
"I would call Stearns Bank again in a heartbeat for another small business loan."