Eyes First Vision
New Jersey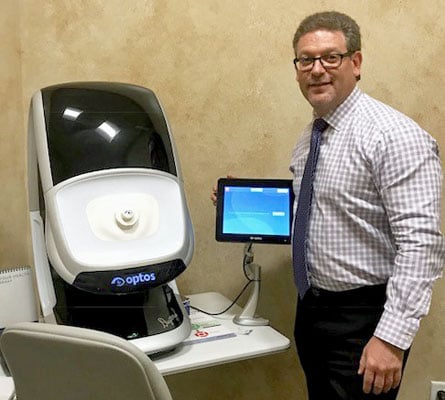 Dr. Todd Gershenow, Owner
Dr. Todd Gershenow's interest in the eye care industry was inspired by his uncle, who was also an optometrist. He purchased his business — Eyes First Vision — in 2005 after a decade of working for a franchise.
Today, Eyes First Vision now has 10 locations throughout New Jersey.
His business focuses on professionalism and providing his patients with the best care possible. Eyes First Vision offers thorough exams and uses the latest equipment technology to offer excellent service.
Dr. Gershenow started working with Stearns Bank with small business loans more than a decade ago. He's signed 10 contracts with Stearns and hasn't regretted his partnership. He knows that Stearns does a good job of retaining its employees and likes working with the same lenders he has grown to trust.
When he calls on Stearns and needs something for his business, they're on the ball and can give him answers right away. The best part for Dr. Gershenow is the familiarity he's gained with his lenders at Stearns.
"It's all about relationships with Stearns Bank," Dr. Gershenow said. "They have excellent product offerings and outstanding customer service. I've always been treated right and there's never been any incentive for me to go anywhere else."