Streets of New York Pizza
Arizona and Nevada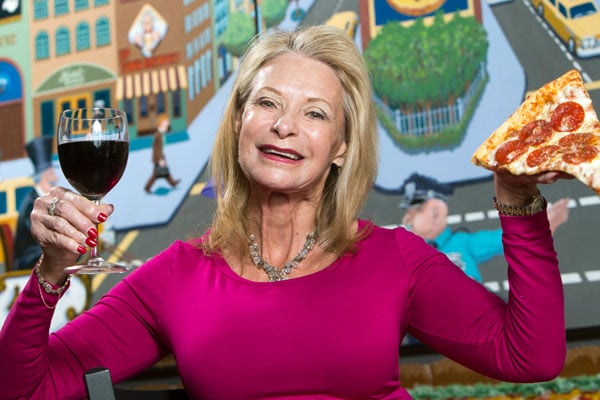 Lorraine Glaeser, Founder
Streets Of New York is well known for being an Italian restaurant and franchise company in Arizona and Nevada.
The New York style pizza restaurant chain currently operates 19 corporate locations and five franchisees. They have been providing Italian tasty dishes in the Phoenix Valley for 41 years. They are the official pizza for the Phoenix Suns, Arizona Diamondbacks and the Phoenix Mercury women's basketball team.
Streets of New York Restaurants originated with the Glaeser family moving from New Jersey in 1976. The Glaesers discovered a desire in Arizona for casual Italian style pizza from the east coast. Lorraine Glaeser is President/CEO of Streets of New York and supervises and creates the recipes the guests enjoy to grow the brand.
"We are proud to provide our freshness of product; our pizza doughs are made daily in our kitchens and we grade and select only our 100 percent real mozzarella cheeses," Lorraine said. "Our original marinara sauce is carefully prepared for its continued enjoyment by our guests. We prepare real food in our kitchens presented to our guests' plates."
With having that many locations, Lorraine and Streets of New York have worked with many financial institutions over the years. One that has stood out to her has been her relationship with Stearns Bank and lender Mindy Campbell.
The quick response and level of understanding Stearns Bank has provided to financing several Streets of New York locations has made Lorraine appreciate the value of a banking relationship that has been developed between them.
"Stearns Bank has made it very easy for us. They provide quick responses and are always in communication with us," Lorraine said. "They have financed two of our locations in Scottsdale. The past 4-5 years with Stearns Bank have been great because Mindy has been receptive to our needs. Mindy has been a blessing to us.
"I would definitely refer other business owners to Stearns Bank. In fact, I spoke to someone about Mindy and Stearns recently. It's a perfect relationship for a business owner who wants to have a close relationship with their bank."