NorthMarq Capital
Salt Lake City, Utah
Larry Pinnock, Vice President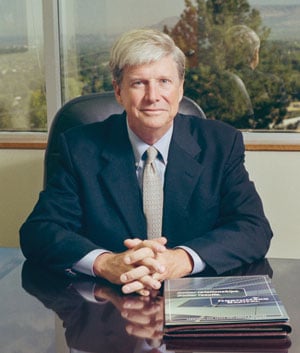 It takes time to find the right financing relationship for anybody developing commercial properties.
When Larry Pinnock at NorthMarq Capital was looking for the right construction lending institution to partner with on projects in Michigan, Indiana and most other states, he came across Stearns Bank and Senior Vice President of National Lending Steve Domine.
"That was about three years ago and Steve said he could work with us on projects nationally," Pinnock said. "The rest is history. We're now in the process of closing our third deal together."
Pinnock is a Vice President at the NorthMarq Capital branch in Salt Lake City, Utah, and has been a commercial mortgage banker for 10 years. He counts Domine as one of the best financial relationships he has cultivated in his time there.
"Steve is smart and patient," Pinnock said. "He works hard to make deals work. He proactively looks for solutions on every deal."
Pinnock recalled when Stearns Bank and Domine went above and beyond to help get a deal done.
"There was a timing issue on receiving the Environmental Report on a deal before the loan could close. The final written report wasn't going to be ready until after the required closing date. Steve was willing and able to run with verbal confirmation from the engineer assembling the report that the property had a clean bill of a health. The final report was later received after the closing deadline.
"Steve's ability to adapt to current circumstances and facts aided in the timely close on this transaction," Pinnock said.
That type of perseverance, common sense and service is what makes Stearns stand out to Pinnock.
"Stearns executes and delivers. Steve has always been up front with requirements, terms and structure, and has delivered as represented," Pinnock said. "I would refer Stearns Bank to any colleagues who are looking to get a construction deal done. It is what they do, and they do it well."