Engravestone
Elmdale, Minnesota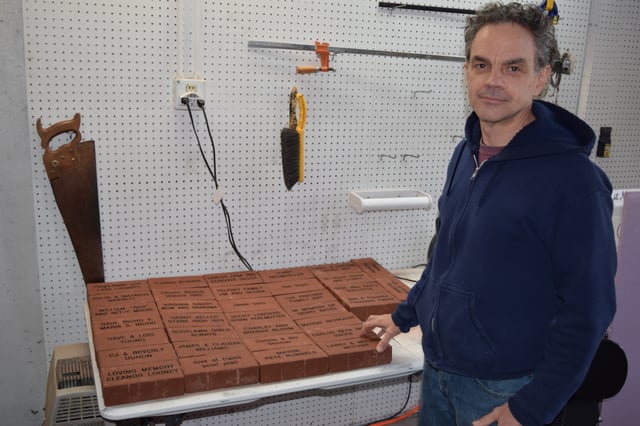 Chris Welch, Owner
There are many benefits to living in a small town. After moving from Upsala to Holdingford and buying a business, Chris and Teresa Welch decided to move their business and consumer bank accounts to Stearns Bank.
"We've always appreciated the attention to detail and the fact that they know us by name," Teresa said. "That's really important to us. Not every bank will do that these days. If there is ever a big issue or question, they always call us and let us know what's going on. It's nice to have that extra security."
Chris and Teresa have owned Engravestone, Inc. in Elmdale since 2012. Engravestone provides engraved bricks for fundraising projects. These bricks are ordered by donors with a personalized inscription and then placed in the playground, walkway or memorial plaza of the organization holding the fundraiser.
"We've done projects all over the country for schools, universities, places of worship, civic organizations and memorials," Chris said.
The Welches enjoy working with Upsala branch manager Annette Lange and the personalized touch she provides their family.
"She's always available to answer our questions, walk us through a problem and let us know if there is something of concern with an account," Teresa said. "Annette and her team are just very helpful and will always go the extra mile for you."