Williams Integracare
Sartell, Minnesota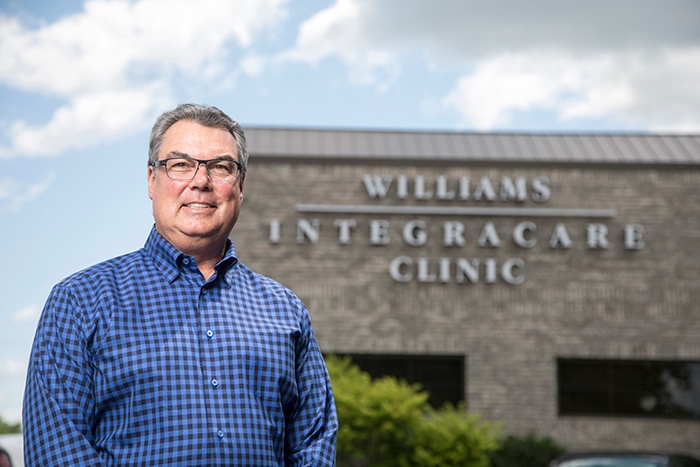 Dr. Bernard (Brownie) Williams, Owner
St. John's University alumni Dr. Bernard Williams is one of the most well-respected and established doctors of chiropractic in Central Minnesota.
He attended St. Cloud Cathedral High School and played baseball while attending St. John's.
During one baseball season, Dr. Williams suffered a back injury and saw a local chiropractor. In less than a week, he was back on the mound. That experience fueled his interest in becoming a chiropractor and starting Williams Integracare Clinic in Sartell.
That sort of speed and efficiency is something Dr. Williams also appreciates in a financial institution. He has worked with Stearns Bank for more than 20 years. Speed and efficiency are common traits for Williams Integracare, Stearns Bank and the Johnnies!
"The personal service Stearns Bank provides is outstanding," Williams said. "Whenever I have a question, someone very knowledgeable is always there to answer the call. Having personal relationships with a bank that understands your needs, while offering great advice, is something I value with Stearns."