Northern Lights Dairy
Mandan, North Dakota
When Andrew Holle has needed an equipment upgrade for his dairy farm, he has called Stearns Bank for help.
Holle has owned Northern Lights Dairy just south of Mandan, North Dakota, since 2003. He is a fourth-generation dairy farmer with about 1,500 head of cattle.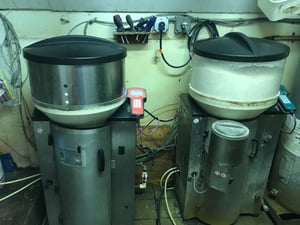 Over the past 10 years, he has financed seven different pieces of equipment with Stearns Bank to help his dairy farm become more efficient. Most recently, he financed a calf feeder with Stearns Bank.
"We've really grown our numbers and we needed another calf feeder to help with that expansion," Andrew said. "Our older one wasn't cutting it and it was an easy decision to call Stearns Bank."
Andrew was able to restructure another loan with customized terms that made sense for him.
"Initially I called about another contract and my Stearns Bank rep recommended putting the two together. Having one payment is a nice thing for me," Andrew said.
Andrew will keep coming back to Stearns Bank when he needs equipment financing.
"Stearns Bank doesn't beat around the bush," he said. "They get to the point and tell you the truth. They don't try to sell you something. Honesty is my No. 1 thing, and Stearns Bank is always up front with me."